Carry-on with Life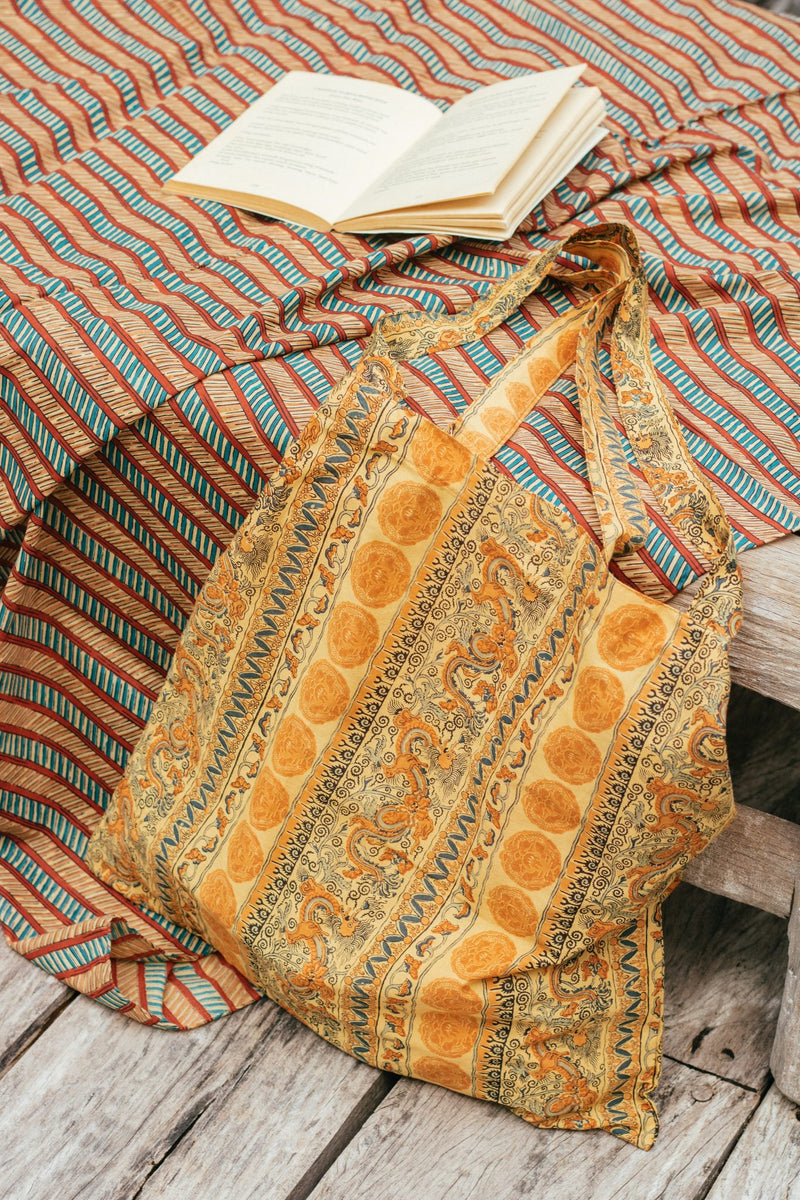 After several years of designing apparel, we came to a place where we had so many offcuts fabrics. In our previous journal, we wrote down our repurposed goods that come as accessories, gifts, pouches, wallets, and bags. However, we used to think that for a product to be repurposed, it should be interesting. That's why, our previous bags design were on the edge of trying to be eye-catching. They're full of patchworks from various batik offcuts.

But, now we have come to a different approach when we design this new bag from our batik offcuts. It's very straight-forward. It's simply just a bag.
By combining the design like your favorite record-store tote bag and reusable bag, while using only one pattern of our batik offcuts, Sofi Bag is here. With a dimension that could easily fit a bouquet of Gumitir and Gonde, a phone or two – just in case you have a work phone, coin purse, wallet, and as a bonus, some biscuits for mebanten (offerings), Sofi Bag offers a hand to carry on with life!
It's simple.

It's spacious.

It's perfect for trips to a pasar.

It's perfect for picnics.

It's perfect for carrying extra clothes when you go to the beach or do the Melukat ceremony.

It's perfect for jalan – jalan.

It's ideal for gift.

You know, it just makes life easier in one carry.