Love Letter: On Women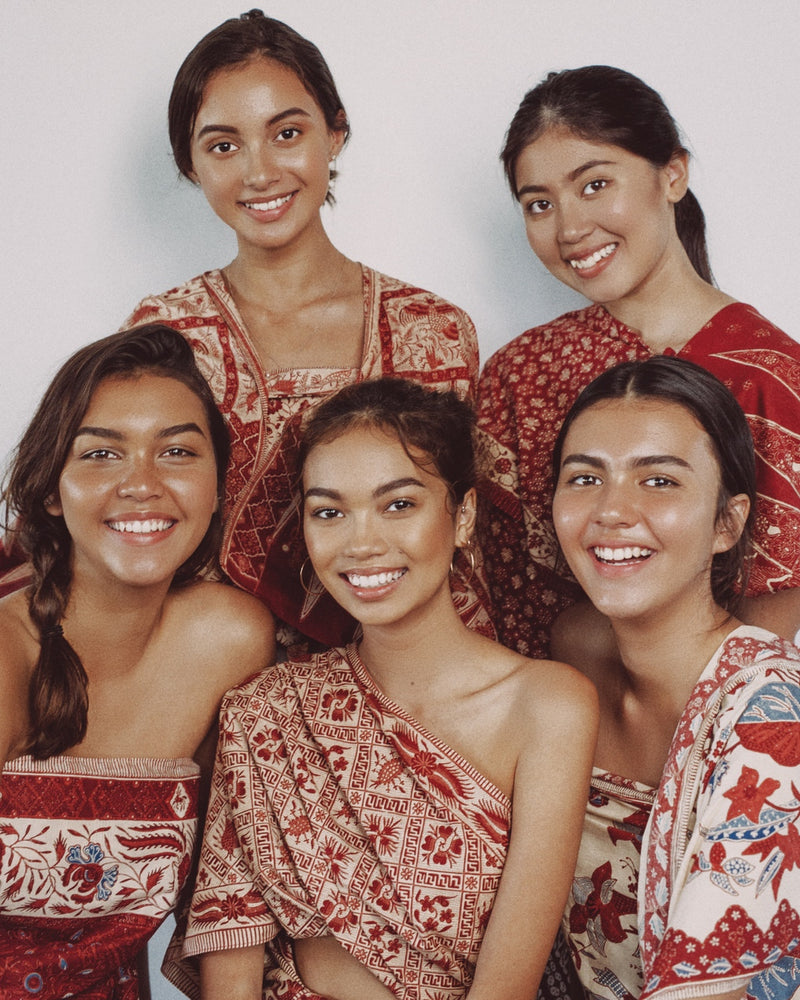 75% of our employees are women. From our office cook, seamstress, designers, accountant, book-keeper, to our creative director, you can see women sharing space in Pithecanthropus. From creative team to production team, women are in the front of our company. Most of the time, we are designing clothes for women. We are trying our best to design clothes and systems in our company with many perspectives and representations.
The size range that comes from S to XL and the free size that comes in our kain panjang. The women we want to see in our presentation. It's every woman. It's the woman that celebrates herself and the women around her.
Being a woman means wearing whatever we want, without worrying what others may say, what others may react to us.
It should be like that.
We should feel safe regardless of who we are.
Being a woman means wearing any clothes we want; pants, denim, kain, and kebaya – and being able to speak what's in our mind, as progressive as it is, as loud as it is.
Because being modern, progressive, is not equal to what you wear.
It is not in our clothes.
It is not about our skirts or pants.
It is not about wearing hijab or kebaya.
It is not about how revealing or how concealing our clothes are.
It is about how we make the choice and how safe we are to make the choice.
We want to hold a safe space for women, for Indonesian women.
We want to let you know that you are respected and celebrated here.
Selamat bulan Perempuan.
Happy International Women's Month.