Nunuk Pergi ke Pasar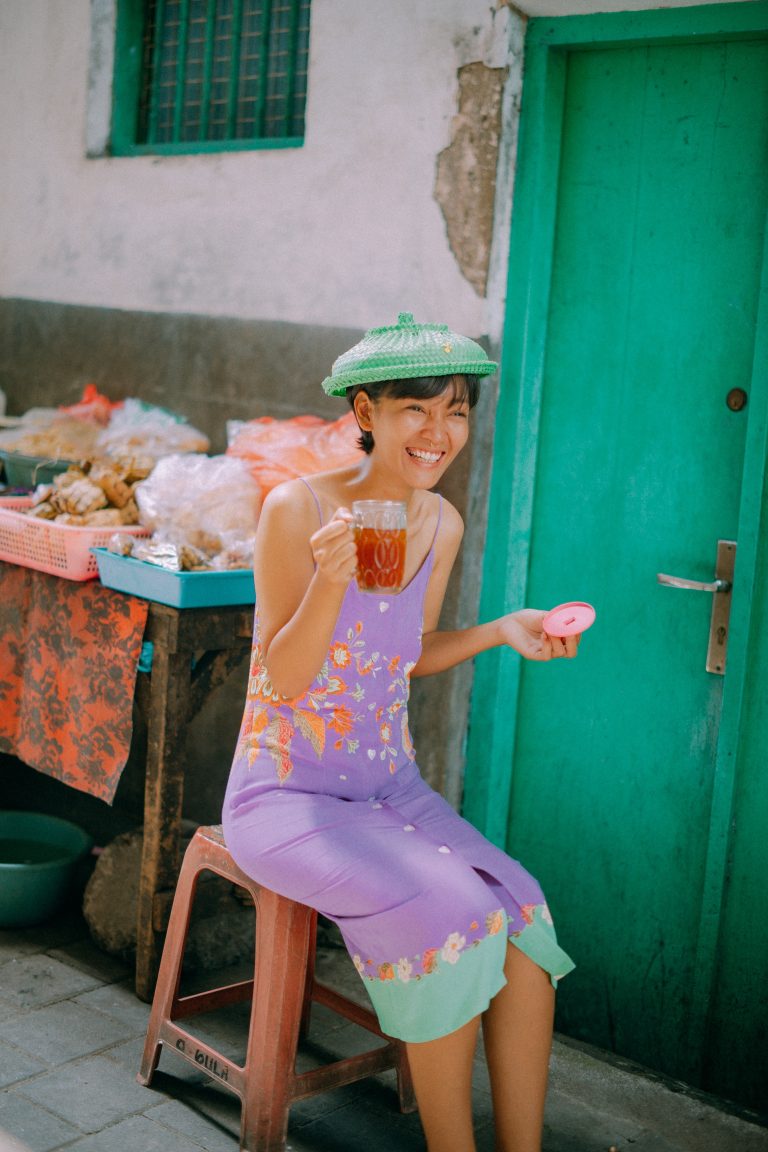 THE BEGINNING
Nunuk and Nasi Campur + Teh Hangat
Selamat Pagi from Nunuk, nasi campur, and the brownish shade of bungkusan (rice wrap).
We start the day with a good breakfast before heading up to Pasar Kumbasari; a market in the centre of Denpasar's old town.
When it's so hot and humid outside, Nunuk chooses hot tea over iced tea! Plain or Sweet? "A small teaspoon would be great", said Nunuk.
THE GOING Nunuk and Pasar Kumbasari Kumbasari market is a representation of campur – campur culture found in Indonesian traditional markets;
Balinese women as kuli pangkul, Balinese men that sells local fruits, Javanese men that bring fish from Banyuwangi,
locals with Arab and Indian roots who sells spice and fabrics, and local migrants that come early in the morning
or late afternoon to get local goods; from ritual needs to everyday food. Around Kumbasari, Nunuk found a handful of food stops that lighted up her mood for the whole day; Hokkien restaurant run by
Hokkien-descended family for decades with the infamous Bakmi and Lime Tea, a Balinese rendition of peanut sauce, terasi,
and vegetable salad coming in Tipat Tahu, and Javanese delicacy, Sate – sweet peanut sauce with a dash of shallots, lime leaves,
and kecap manis on top of grilled chicken.

THE CLOSING Nunuk and Semeton Closing the day along with these men from Pasar Kumbasari! Introducing, Nunuk and semeton! It was so glad to have their permission to shoot in the lime stall and even better, to have the chance to take photos with them. On her way back, Nunuk took a bemo – a public transport that fits 8 – 12 people, the kind of car that takes pasar sellers back and forth from their home to pasar, the kind of car that takes customers from their house in the outskirt of Denpasar, and the kind of car that becomes rare nowadays to be the choice of transport. "Pak, kiri, pak…" Nunuk ended her trip, ended her journey as a local tourist fascinated by the colors and noise of Kumbasari market. It was somewhere around the north of Denpasar where she stopped by. waving back to the bemo driver as it continued the journey to bring the customers back home.