How to Pull-Off Batik Shirt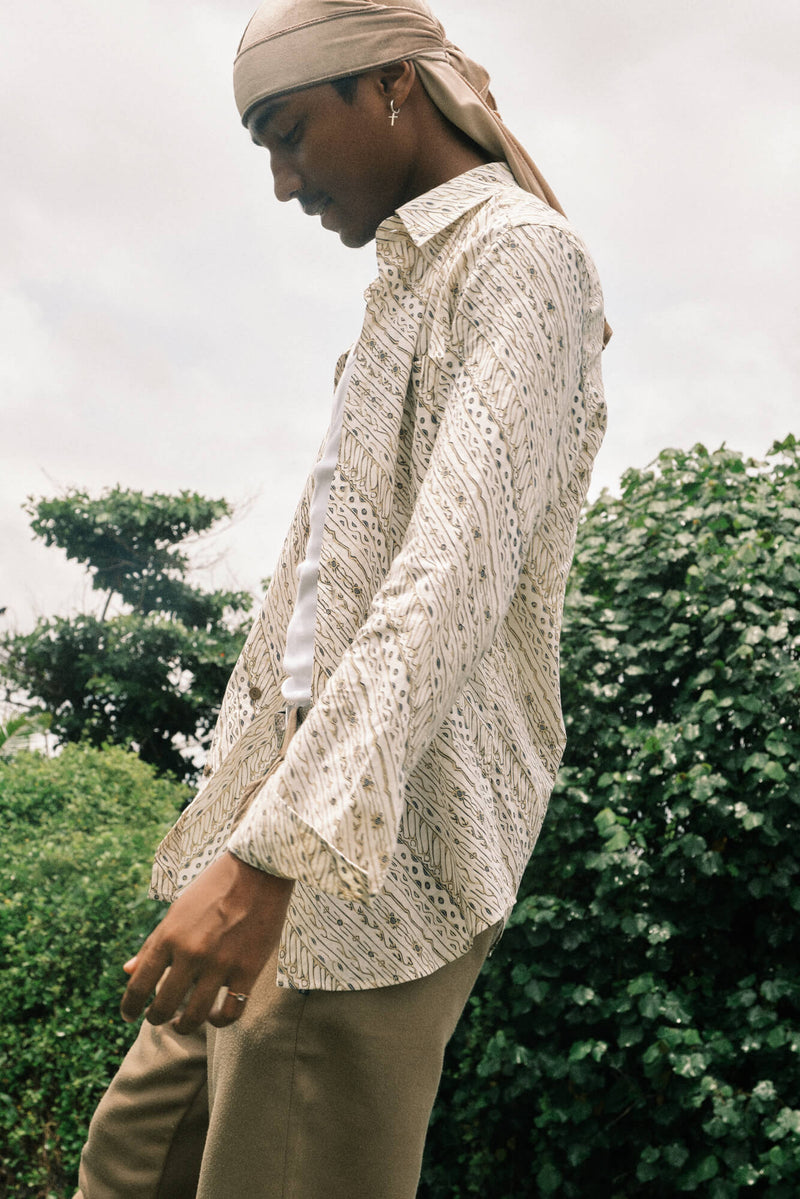 As trends go, there's something that keeps redefining itself without losing its form. By "it", we mean Shirts; Batik Shirts. Pants could always step into high-rise, then step back into low-rise. So does Jackets with the silhouette and the material; one time we got Leather jacket in in the 90s, then we got denim jacket as the Y2K icon. Somehow, the ever changing trends could never touch Batik Shirts. Making them classic and sadly, simply staying in your wardrobe until you gotta go to Kondangan (*Wedding Party).
Leaving you questions on how to pull-it-off?
Those patterns?
Those super sturdy collars?
The fuss goes on when it comes to Batik shirts.
Let's dive into this challenge!
Pants to Go with
EL NUMERO UNO for Batik shirts is THE PANTS. Pants matter because they give LE VIBE. Looking swell in white cotton, slaying in black slacks, or down the street with washed denim? The choice is yours.
Button-Up or Button-Down
The next step is deciding how to wear the shirts. When it's buttoned-up, it gives the upholstered vibe as if you've sharply shaved. When it's buttoned-down, a fitted sleeveless tee is a good pair for daily shenanigans. Strutting in your living room or running errands done better!
The Finishing Touché
Top it off with the accessories you trust. A string of gold necklace, belts with bold buckle, some silver and gold rings, and earrings? Why not? One silver stud earrings, one little huggy hoop, or go dare yourself with pearl-drop earring! Last one, if it suits your vibe, top it off with a headdress like Durag. Touché!