Tenun Timor at Home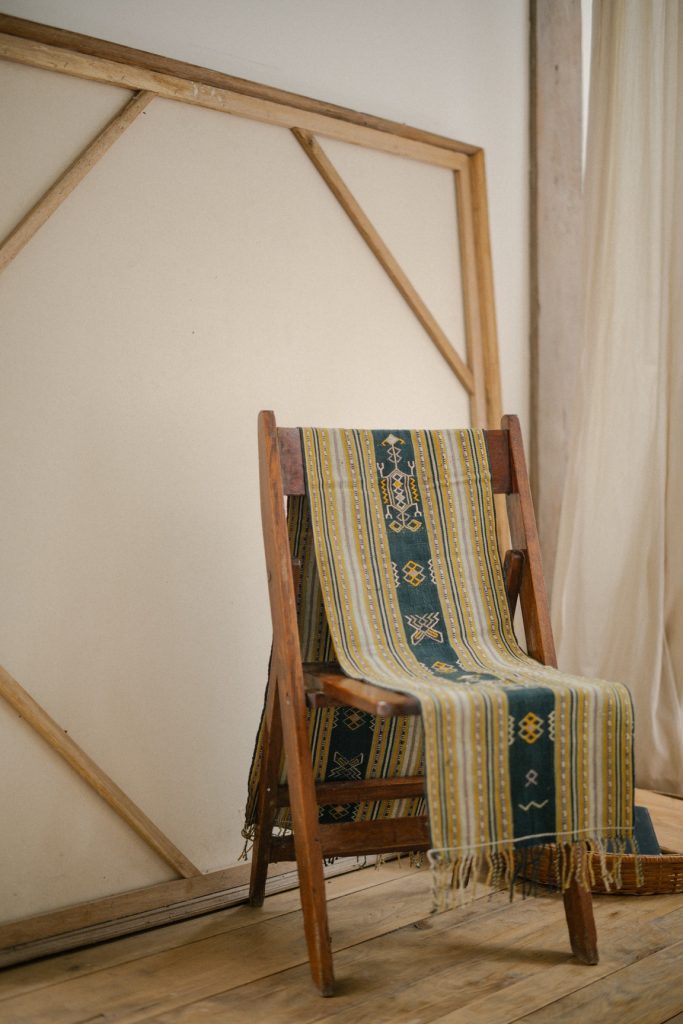 Bring these woven, knotted, spun, and heartfully made beauties from Timor island to your home.
Thoughtfully placed with function for a home worth enjoying.
Adding Texture and a Touch of Life
Home-styling is easier when the rooms are graced with open-space, sunlight, and high ceilings. But even so, in such rooms, we could feel spacious.
The natural bricks, white-washed walls, and all-white fresh linen could sometimes create this feeling of strong minimalism,
as if spilling water (not even coffee) would be a sinful act.
Here, we found that these woven cloth with its native motifs and various embroidery can give texture to a blank canvas which is the room.
With a house that features a strong sense of minimalism from natural materials (wood and bricks) and double-height spaces
that provide much natural light and ventilation, this can also help the woven cloth to breath – so it won't damp.


It's a mutual act of two elements.
The cloth that gives a breath life and the room that gives air and light for the cloth to breathe.


Making Statement to Simple Furniturese
What are random-simple-furnitures at your house? Folding chair? Stool? These are usually bought because you just simply need somewhere
to seat for your new house or room – regardless of how uncomfortable they are.
Well, although they might not be the most comforting furniture in the house. Let's give it some adoring statement so one day when you arrive home
from a holiday or even work, it would wave at you and said "Hello…"
Before you know it, you will be tempted to relax on the first chair you bought.
Complementing Corners
Furnitures is an element that work together with space. From how it fills the room to where it is placed. When it is placed at corners,
you could either make it functional or you could emphasize the corner and the space around it.
In a thoughtfully built house, there are shapes that are meant to function and be seen. In the house where we shot this editorial, the windows are wide with triangular shapes leaning into the house towards the outdoor view. Designs like this are meant to be complemented, not just with furnitures, but also these woven cloth.

The contrasting colors and motifs bring attention to every element that comes at and around the corner of the room.