Woven Feelings: Tenun and Antique for Your Rooms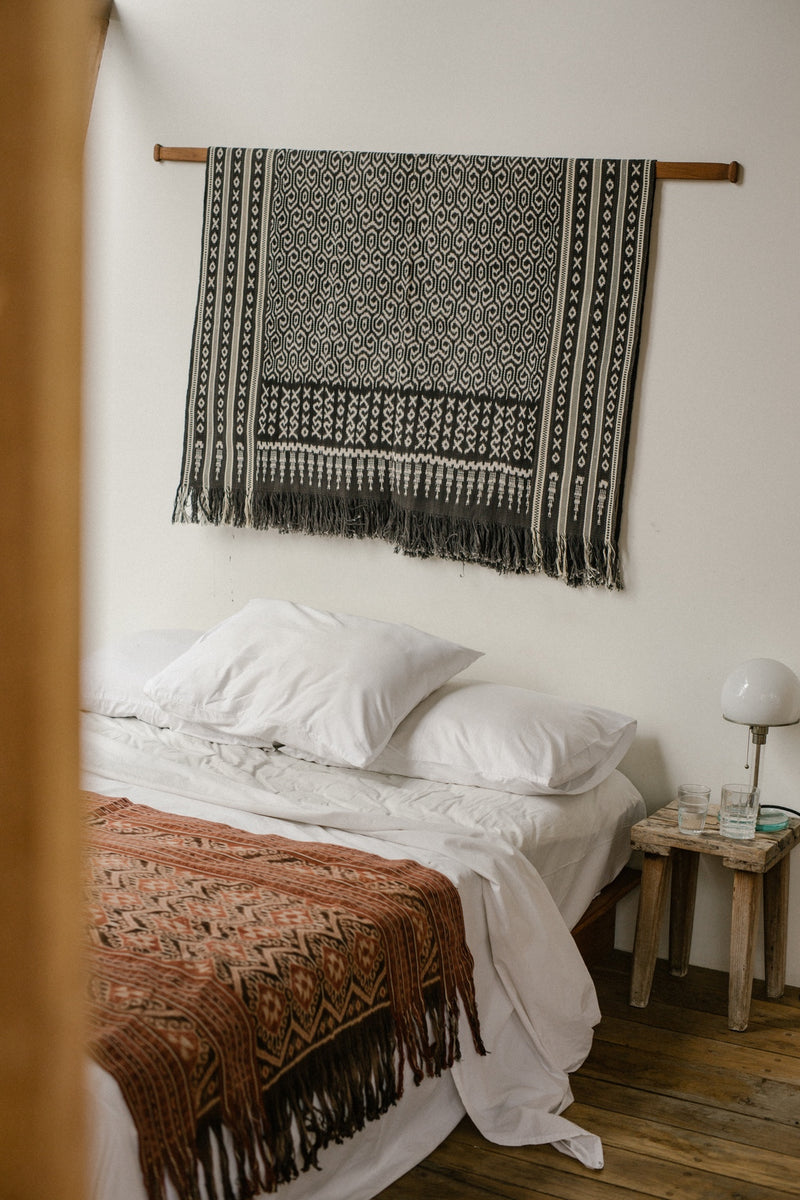 The beautiful texture of Tenun and the colors thoughtfully woven into its lines, Tenun creates a different feeling in each space it's placed. In this journal, we explored how each room and each piece of Tenun (plus some antiquities) respond to each other; creating function and feeling that has never been there before.
The Living Room –
The First Impression
As you open the door, the living room is the first room your eyes laid upon. Impress your friends, family, or lover with the first feeling they'd get. Cozy is a must, but what's the mood you want to have? Tropical, classic, or ethnic? For the last option, let your inner curator do the magic and spell your living room as a mini gallery! Put your favorite tenun pieces. Tenun could be throws, wall hangings, or table-runners for your wooden furniture. Et voila! Can you feel the warmth in your house now?
Dine-in, Dining


The chin-chin of silverware, the matte beauty of your ceramic noodle bowls, aah… do we miss something? Placemats and table runners in all its glory. Do something different with tenun and ikat placemat! Get them in a bunch of different color palettes from various villages in Indonesia, and you don't need to travel far!
The Reset Room


Impress yourself with a little touch that gives that magical feeling! Surround yourself with some ikat and tenun you hang on your bedroom wall or use the little shawls you bought as bed runners. Surely, you have your own little resort at home!










Bathroom and Wardrobe


Turn off the bathroom light, light those soy wax candles, and let the scent bring you to a cozy dreamy world. You could shut your eyes or ponder over the warm ikat blanket surrounding you. Isn't it nice to have a nice bubbly bath after a long day?
Room Separator


Every house needs a room separator; to indicate borders between space. Instead of wall or wood board, think of distinctive fabric; bold and vivid. It functions as an attention-stealer and signs that you're entering a whole different space.
A Patio to Relax


At last, the rooms that are usually left unnamed – be it porch, veranda, or a playroom. Place anything there without too much thought; a couple Tenun rugs, ikat blankets, books, and fluffy big pillows! Ah, feels like staying here a little longer.