Back to Home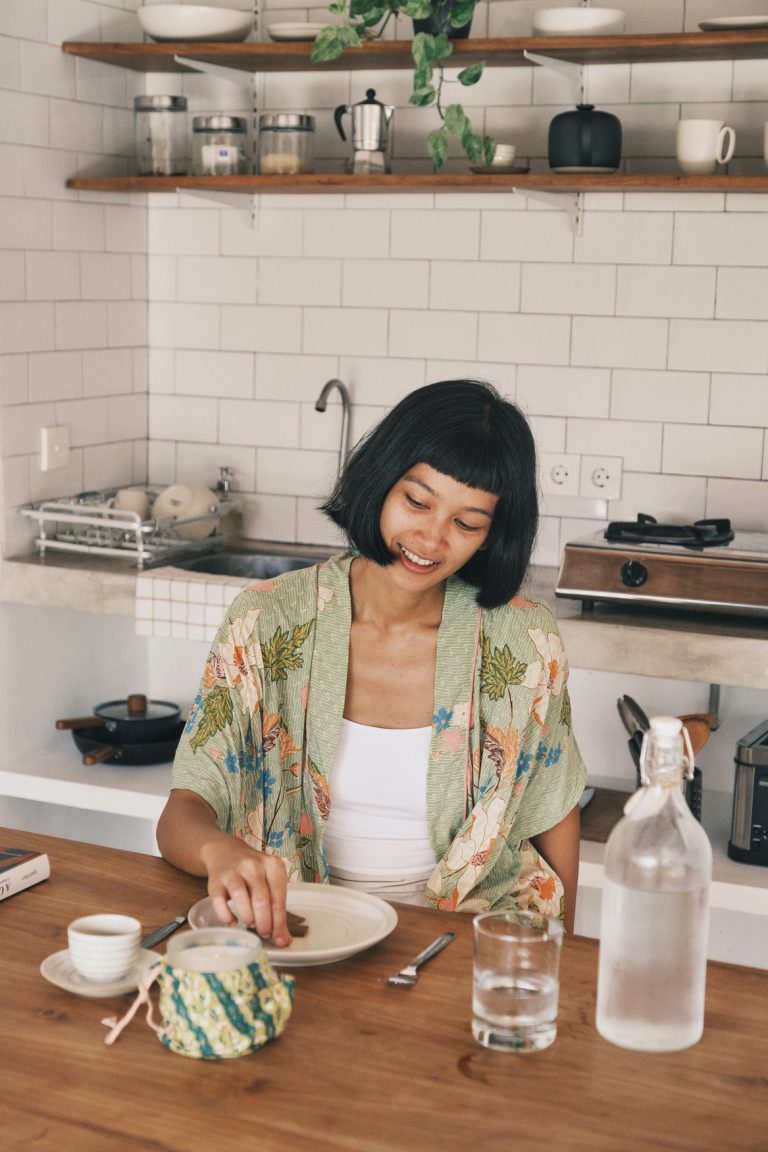 Once again, we're back at home. Deepening the purpose we've found and regaining what was lost.
Starting all over again
Over a cup of kopi tubruk.
Getting ready for little journeys; from the living room to the garden on a hot sunny day with no clouds seen on the sky.
Spending time with loved ones. Especially when your loved one is covered in fur, like Dongo, Sasri's dog who wants to play, cuddle,
and do everything together, all the possible time.
Cozy-at-home: make this back-at-home a time to be alive with texture tuffs coming into your kitchen and dining table. Surround yourself this time with a bunch
of selendang and heritage pieces of antique ikat and tenun – to admire and to come home to.
Getting through the day in ease- easy enough to feel spacious, dancing from one room to another – celebrating the day where you have finished all your work
and do not have to send any update in the same day!
The trip from the bedroom to your new office might take less distance for now and maybe it makes you forget that a little break won't hurt. When the sun is up, take off your breezy shirt, feel the warm breeze beneath your skin, and get some tanned in the garden under the bright yellow sun!
Before the day ends, enjoying a glass of cold ice tea or juice while gazing over the laundry is another catch to relax.
When the sun is high, pick up your easy-going pieces that you wear on repeat (because it just feels like a hug!)
Close the curtains and light up the serenity into your house. Bring back your sense of home, self, and love, everyday, every single time you feel like slipping into the abyss.