Ethnologi X Pithecanthropus: Deras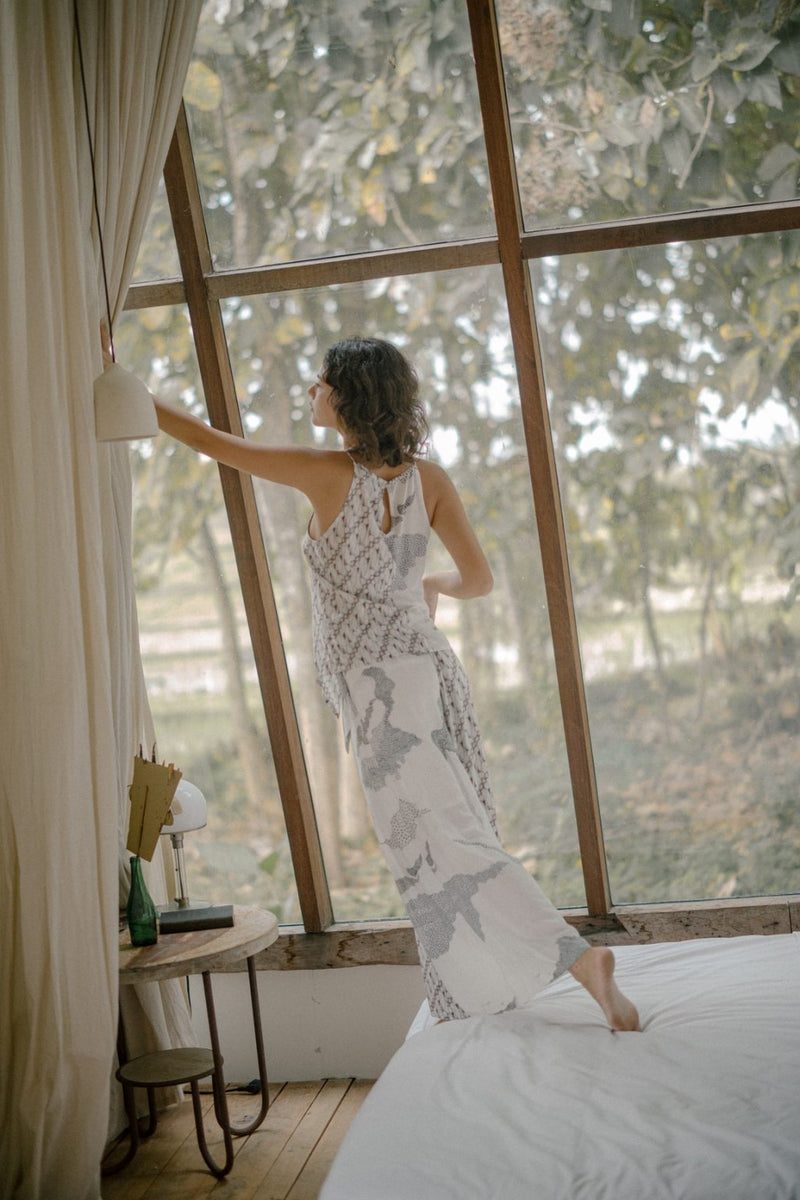 Since the first day we launched Pithecanthropus, we stay true to our sense of rediscovering Indonesian culture. This challenges us to find new ways of presenting tradition. With this in mind, we're glad to find a way with Ethnologi, our sister brand that offers a modern easy silhouette in interpreting cultures.
Starting from seeing the gap between the youth and culture, Ethnologi bridges these two polars. Beautiful, breathable, and functional, Ethnologi takes inspiration from the places you see while traveling.
This collection, Deras, offers a relaxing sense of Bali to you. With Ethnologi's signature touch of breezy modern silhouette, we are combining it with our dedication in rediscovering Indonesian culture. After several discussions, we came up with a classic batik motif.
Parang Rusak was one the larangan motifs, worn only by the king and his family. It said that it was created by Panembahan Senopati of Mataram when he was meditating along the southern coast of Java where he saw a mountain range that looks like a long line of cliff which later turns into lines of machete.
We created this series last year, during the early monsoon of Bali. We want to present the other side of Bali; the gloomy one during the rainy season where the soft rain pours anytime of the day.
Here we are.
Deras.
A staple collection of versatile pieces in your wardrobe for elegant, easy, and chic look, inspired by Indonesia.
Pithecanthropus X Ethnologi
about Ethnologi:
Coming from the constant need to move, to travel, to be inspired, and to inspire, Ethnologi was born in Bali. From the island of coconut trees, tangerine sunsets, and sandy shores, we draw inspiration from free souls who wander to Bali from each corner of the world. They carry their culture, their sense of home, and a pack of wanderlust in their suitcase.
The whole journey leads us to create Ethnologi and ground us by the mutual love of designing clothes that invite the wanderers, a sense of freedom, and pieces of culture from here and there.